2023 Annual Conference of KASEAS (Korean Association of Southeast Asian Studies)
2023 한국동남아학회 (KASEAS) 연례학술대회 참석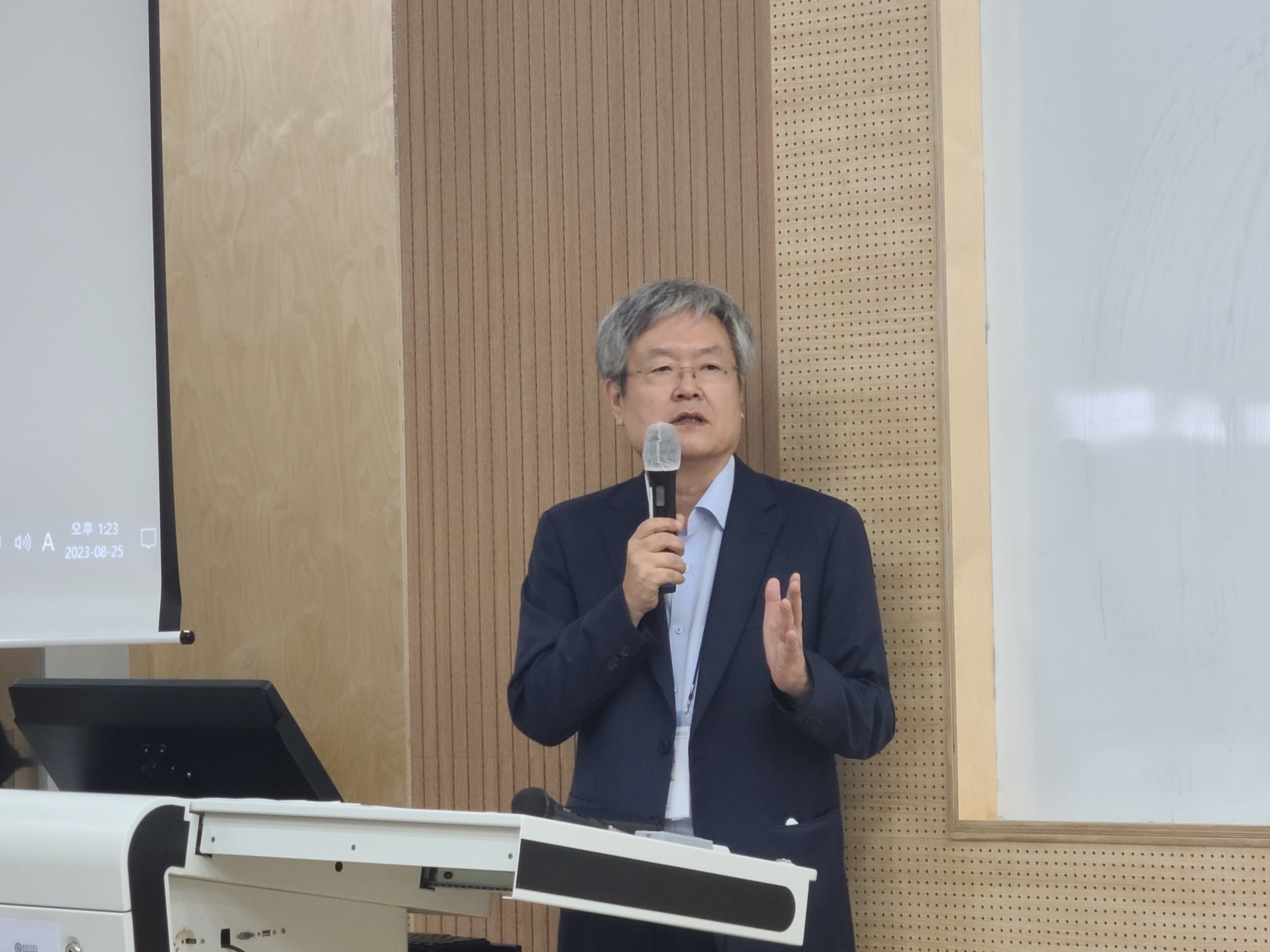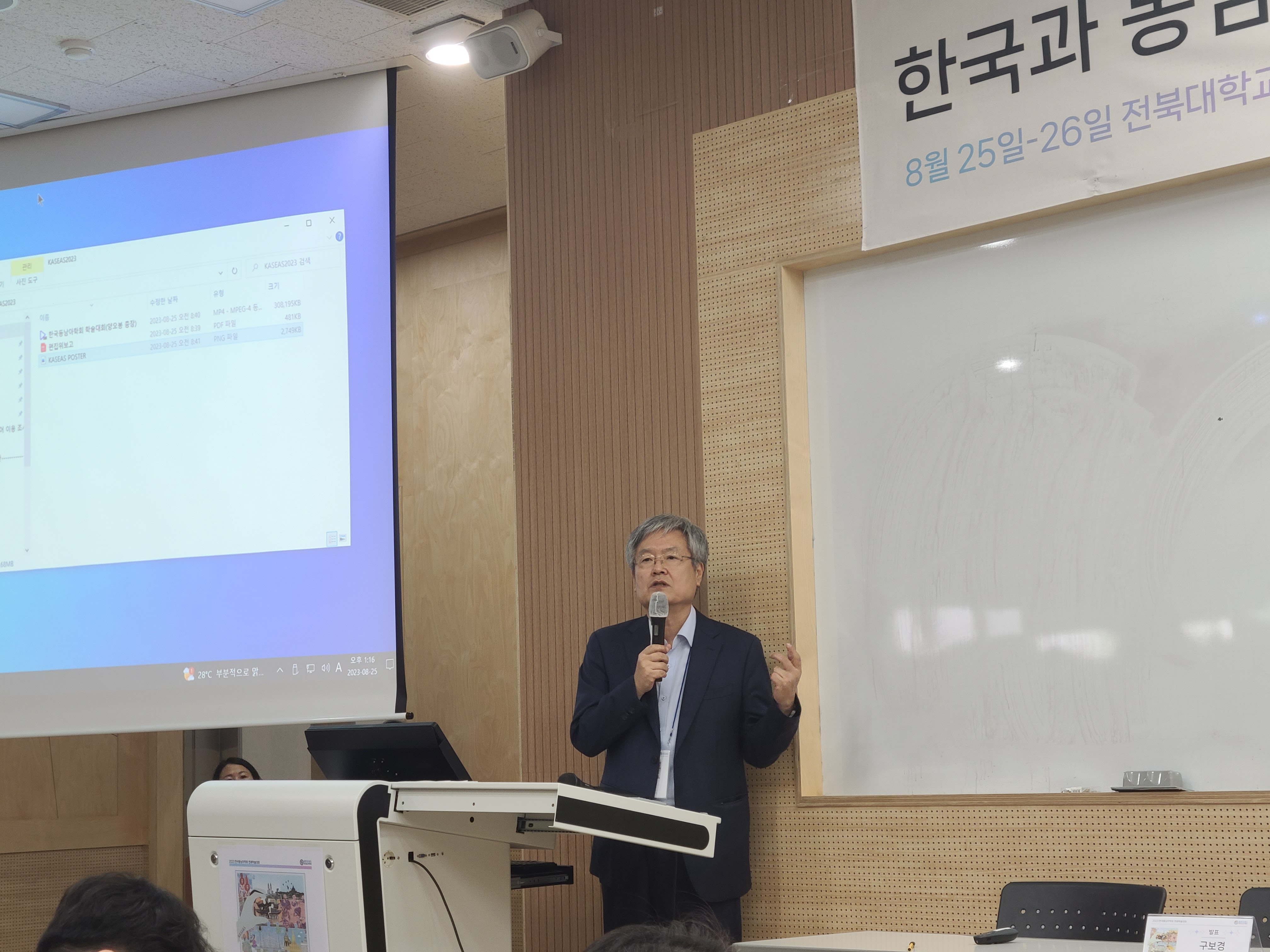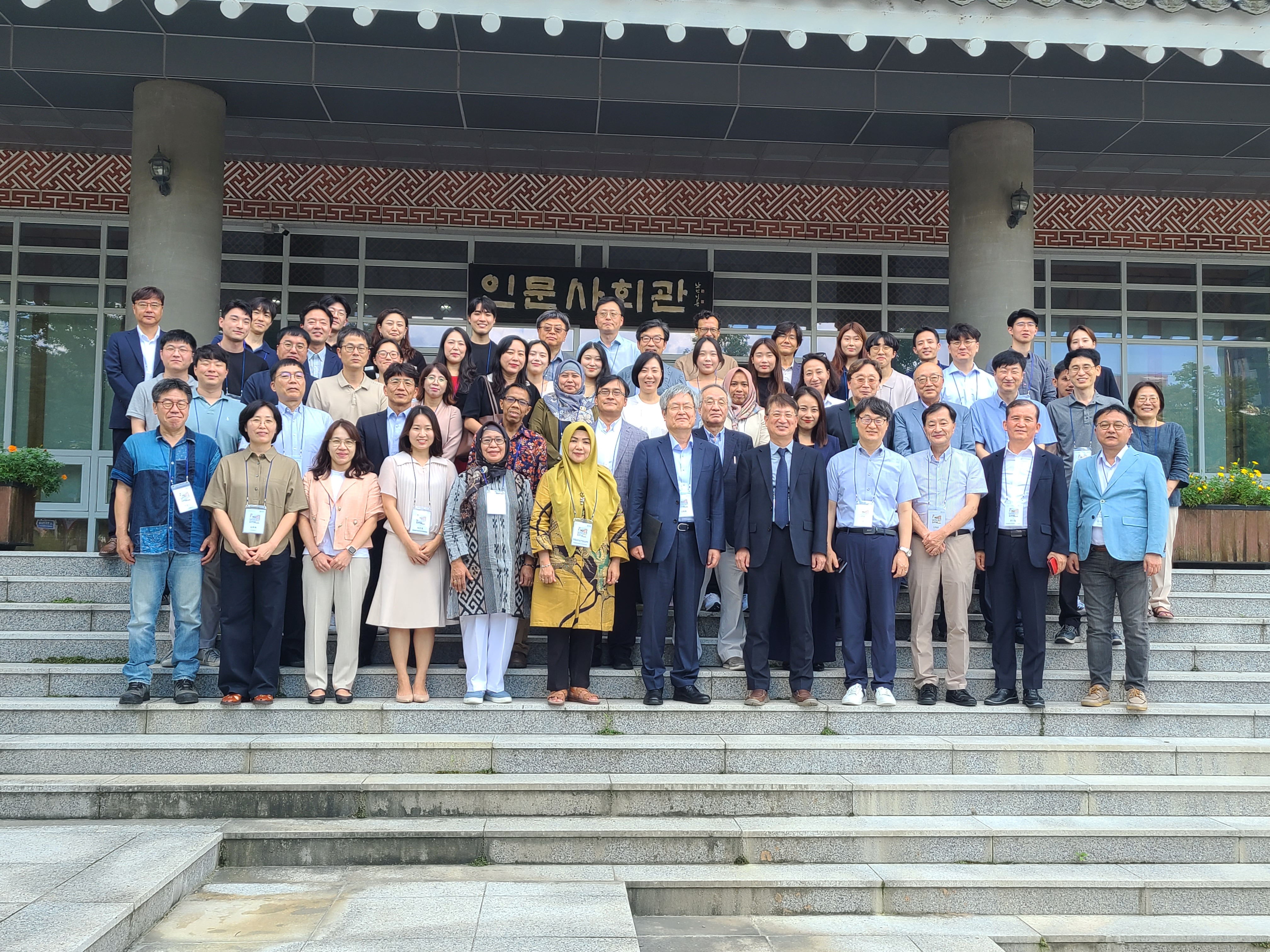 The ASEAN-Korea Centre (AKC) attended the '2023 Annual Conference of the Korean Association of Southeast Asian Studies (KASEAS)' held on 25 and 26 August in Jeonju. H.E. Kim Hae-yong, Secretary General of the ASEAN-Korea Centre, attended the opening ceremony of the conference and delivered a congratulatory speech, highlighting the development of ASEAN-Korea relations and the cooperation between the AKC and the KASEAS.
The Conference was held at the Jeonbuk National University on 25-26 August under the theme of "Making International and Transnational Relations in and around Korea and Southeast Asia" with various sessions on Southeast Asian political issues, ASEAN-Korea economic relations and development cooperation, Indonesian and ASEAN scholars' session, as well as graduate student panel session.
---
한-아세안센터는 8월 25일 전북대학교에서 한국동남아학회가 주최한 '2023 한국동남아학회 연례학술대회'에 참석하였다. 김해용 사무총장은 연례학술대회 개회식 축사를 통해 한국과 아세안의 관계 발전과 한-아세안센터와 한국동남아학회 간의 협력의 중요성을 강조하였다.

올해 연례학술대회는 "한국과 동남아시아, 협력과 연대의 관계 만들기"를 주제로 하여 동남아시아 정치 현안, 한-아세안 경제관계와 개발 협력, 인도네시아와 주한 아세안 학자 세션, 신진연구 및 대학원생 패널 등 다양한 분과회의로 구성되어 8월 25일(금)과 26일(토) 이틀간 전북대 인문사회관에서 열렸다.