ASEAN-Korea Centre held the 8th Connectivity Forum in a webinar format on January 19th 2021, under the theme "ASEAN-Korea Partnership for enhancing ASEAN connectivity in the post-COVID-19 era."
* ASEAN Connectivity Forum is an international event which aims to promote active business exchange between Korean local businesses and ASEAN member states. The forum has presented transport, energy, and ICT connectivity projects in ASEAN member states to Korean businesses since 2013.
In the opening ceremony, H.E. Lee Hyuk, Secretary General of ASEAN Korea Centre, H.E. Rommanee Kananurak, Ambassador of Royal Kingdom of Thailand and Representative of ASEAN Committee in Seoul, and H.E. Choi Jongmoon, Vice Minister of the Ministry of Foreign Affairs delivered remarks on the importance of continuous cooperation between ASEAN and Korea in infrastructure development.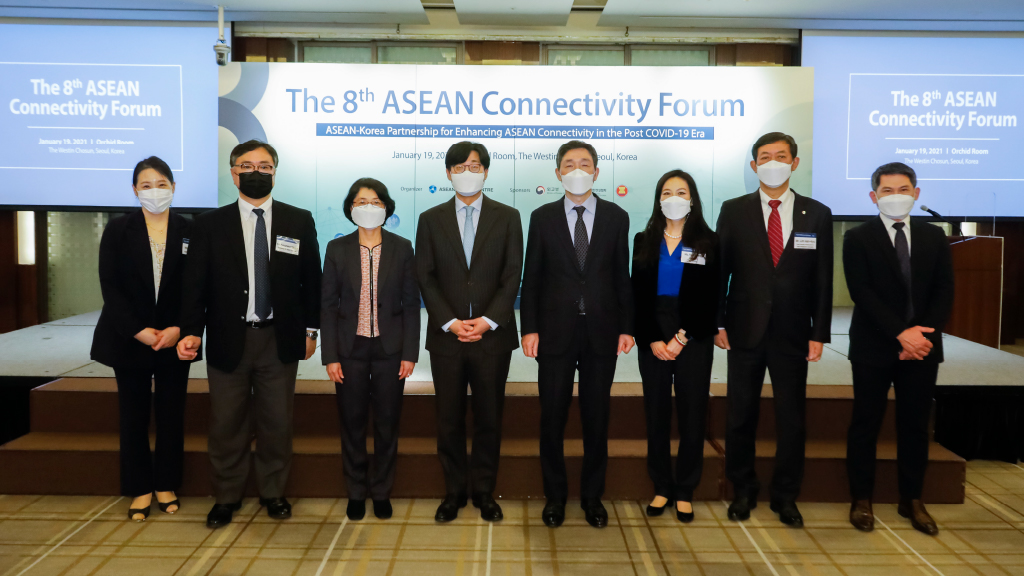 In the following panel discussion, Kazumasa Takane, Counsellor of Japanese Embassy in Korea, Ryu Ji-yeon, Resident Representative of IFC in Korea, Lim Han-kyu, Executive Vice President of Korea Overseas Infrastructure and Urban Development Corporation (KIND), and Fauziah Zen, Senior Economist of Economic Research Institute for ASEAN and East Asia (ERIA) discussed ASEAN-Korea partnership for enhancing ASEAN Connectivity in the post Covid-19 Era.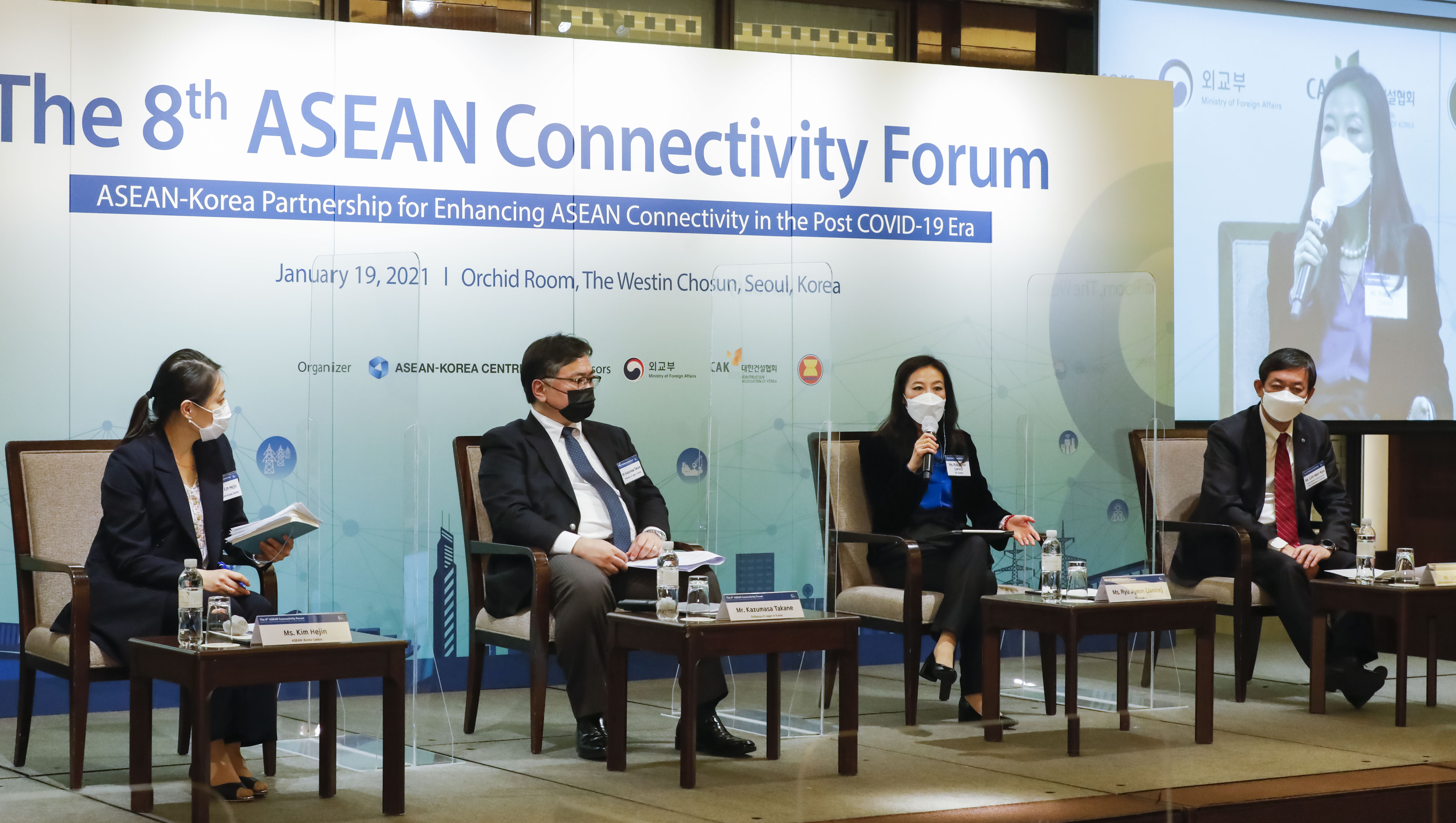 This year, government officials from 8 ASEAN member states participated and presented major projects and progress in transport, energy, and smart city sector.